Bultaco Montjuic 360 Prototype M141
The Montjuic project was developed over a long period of time and should have been Bultaco's flagship in the road segment. Despite the expectations aroused, it was never more than an exhibition model at the Barcelona annual show for a number of years. This is the last version mounting the 400cc engine with small crankcases and forward kickstarter with some Pursang prototypes would use. The two exhausts gave away the bike's nature as a great tourer.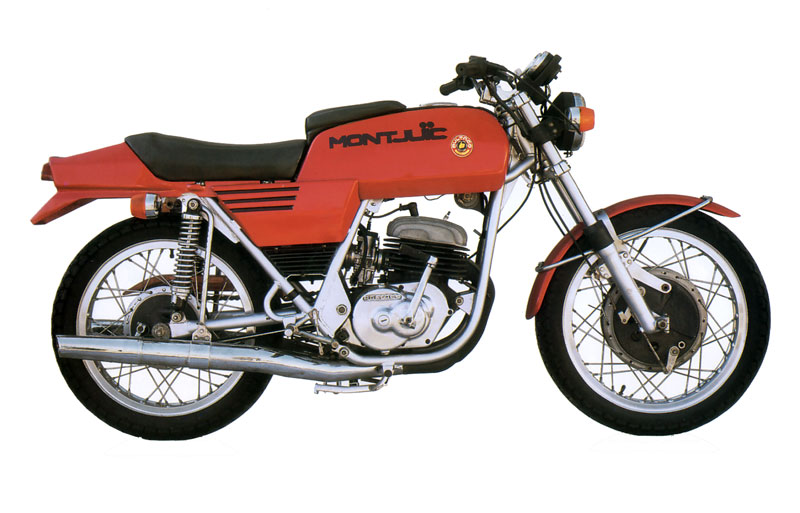 Please read this forum post from the gentlemen that build the replica below.
https://www.amoticos.org/t14442-bultaco-montjuic-360-1974
[photo_gallery_wp id="29″]
The article below was published in Cycle Guide Magazine in August 1974.