Bultaco Streaker 125 M204A
The success of the first Streaker motivated Bultaco to launch this second version two years later and easily distinguishable by its white colour. However, the important change was to its engine, the design was updated and incorporated a primary gear drive which gave greater flexibility and power.

Another important improvement was the front brake, previously cable operated and now powered by direct hydraulic control.

Bultaco promoted this model and its reputation as a brand, by organising the Streaker Cup (Copa Bultaco Streaker) aimed at young riders, which gave rise to figures of great renown such as Sito Pons, Carlos Cardus and Jorge Martinez.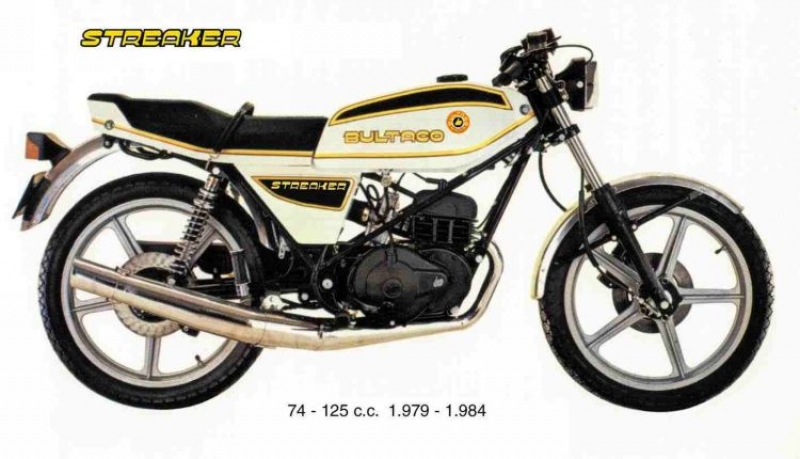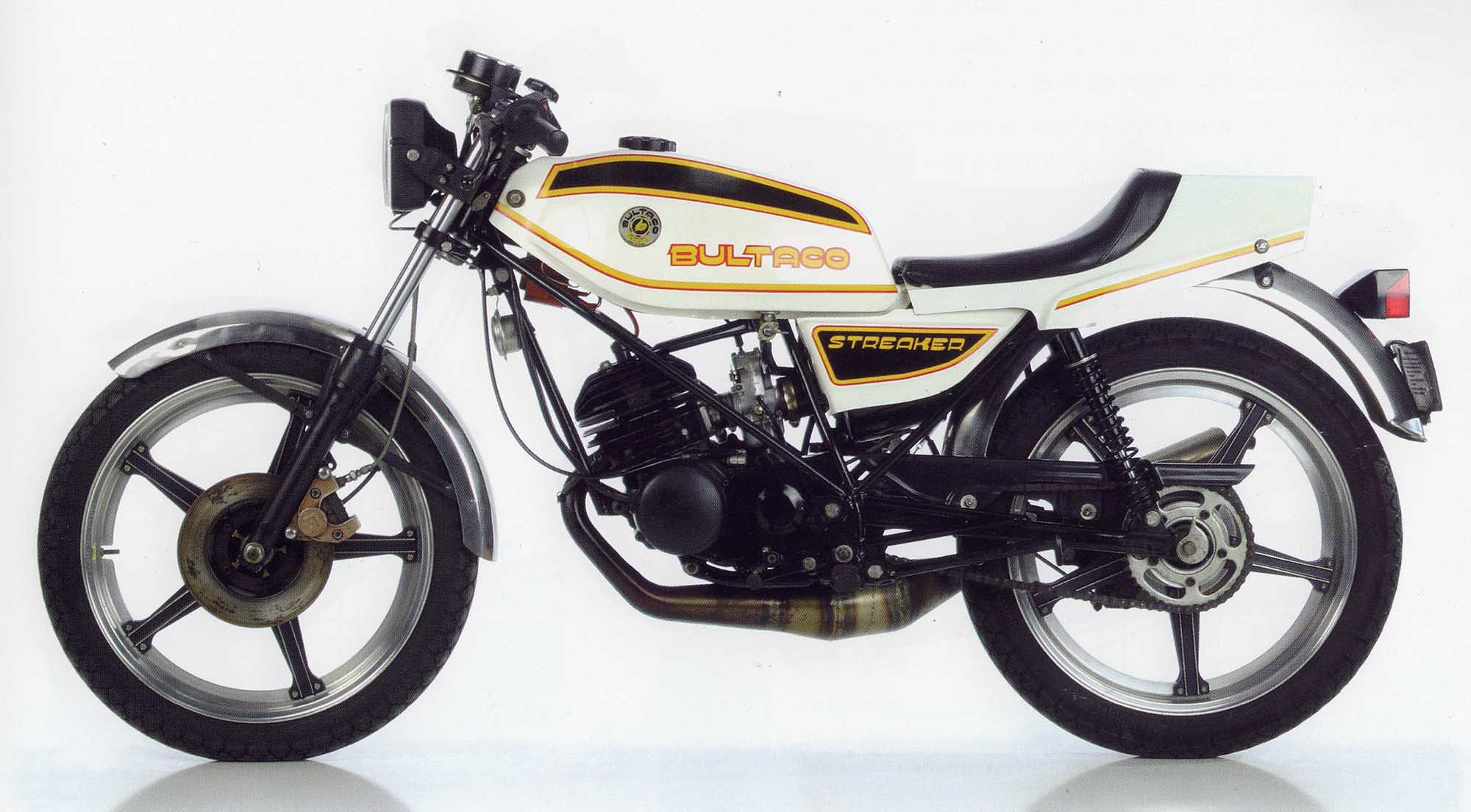 A later evolution with a Mk 15 engine was built as a prototype but never went into production due to the factory's closure.