Bultaco Sherpa T 250 M198 1977
The Sherpa T underwent important remodelling with the introduction of the model 198. It incorporated a number of technical and aesthetic features that gave the bike a much more modern appearance. Examples of this are the use of unbreakable plastic material for the mudguards and the tank, black paint on the crankcase of the engine, the chainguard and the forks.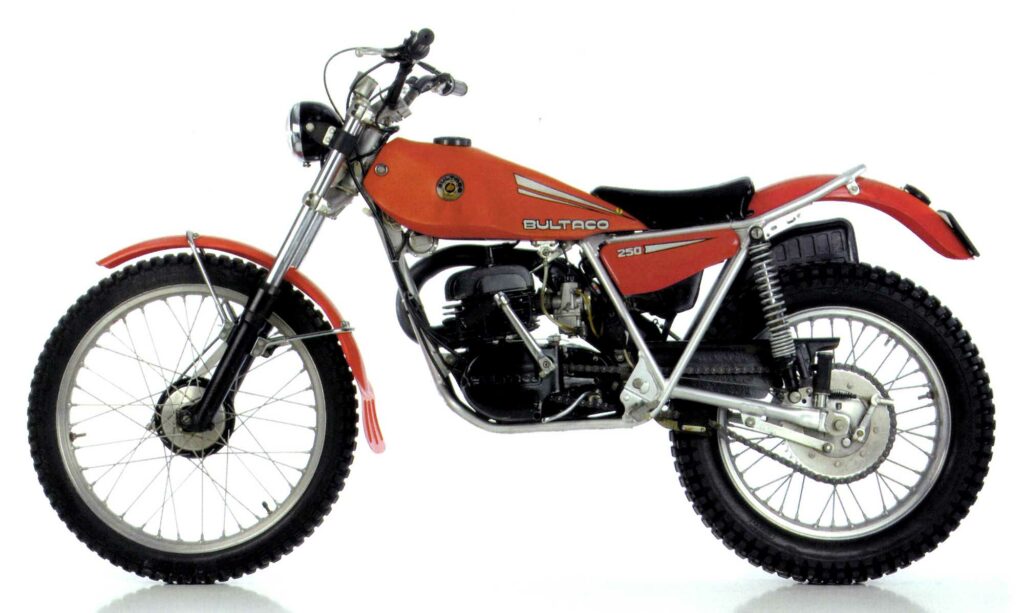 Another important change was moving the brake and gear levers from one side to the other adapting to the international standards (gearlever on the left and brake lever on the right). The bodywork was now more clearly stylised and this shape remained until the end of the series. This bike was the last Sherpa T to use red as its signature colour.