Bultaco Sherpa S 125cc M3 1962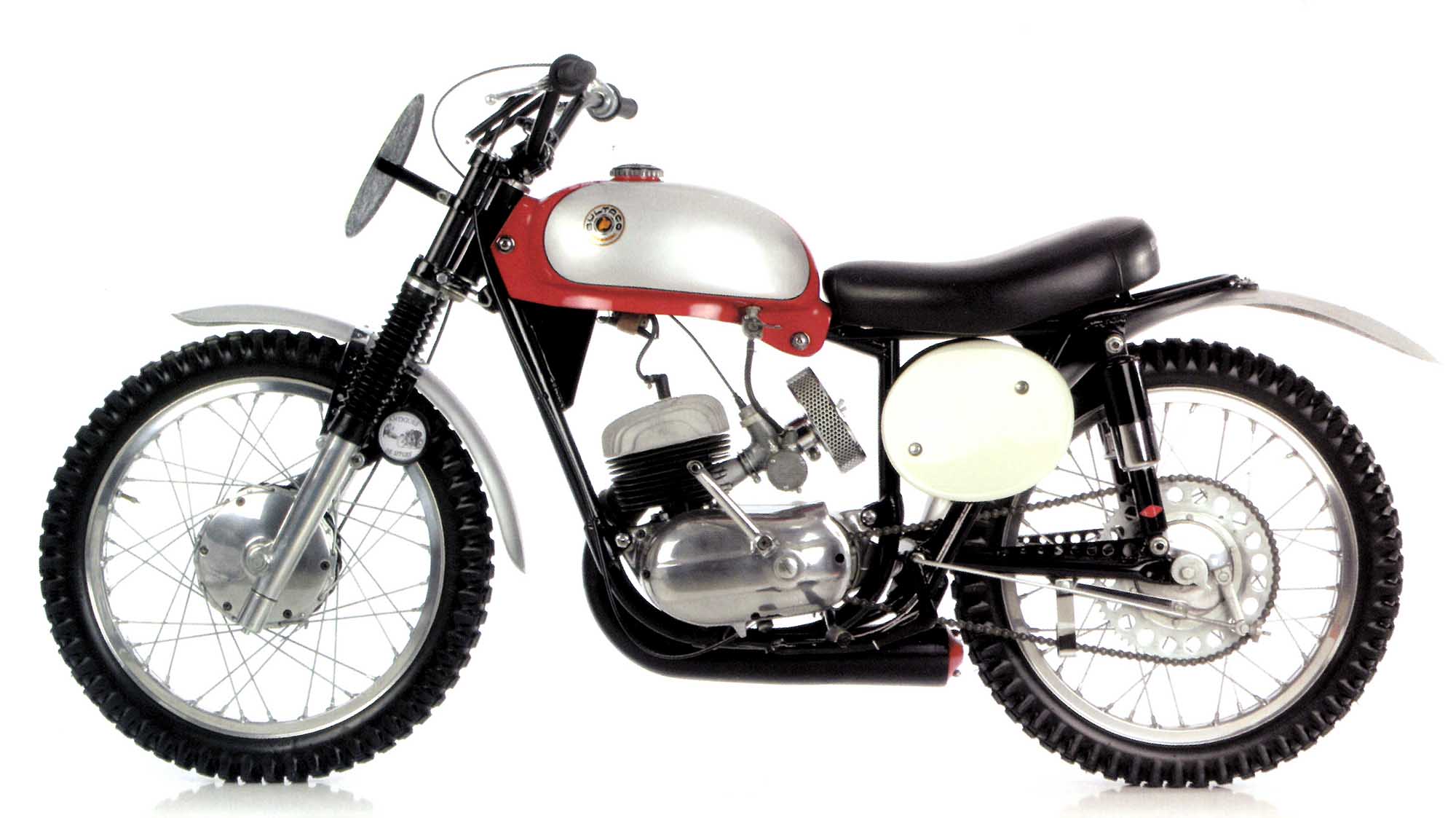 From the very start Bultaco began to investigate in various off-road disciplines. The Sherpa S was produced for motocross, although in its first versions it was nothing more than a derivation of the road model Tralla.
Bit by bit it was updated to the harsher requirements of motocross with improved suspension, a more robust frame and responsive engine and a close-ratio 4 speed gearbox. The Sherpa S is the predecessor to the future Pursang, and was the first motocross factory replica bike made in Spain.