Bultaco Sherpa 175cc prototype 1964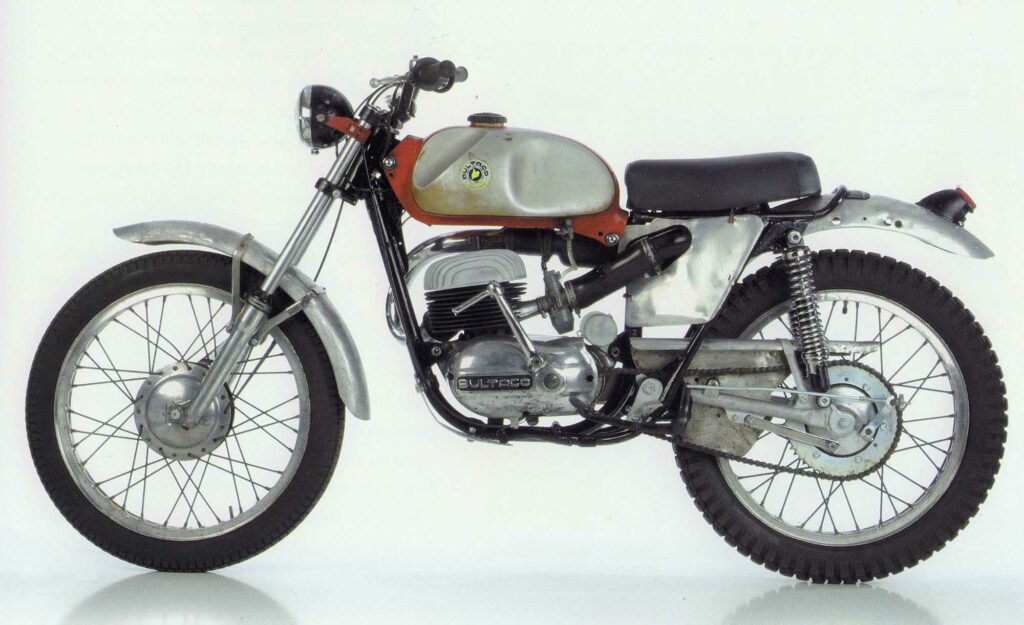 In 1962 Bultaco began sending its factory riders to take part in international trials with the intention of trying out its luck in a discipline totally dominated by English four-stroke engineering. This bike, derived from a Sherpa N, was one of the first used and it obtained results good enough to finally convince the factory to develop a bike exclusively for trials.
The English star Sammy Miller collaborated on the development of the bike which would end up revolutionising the discipline. This is one of those prototypes ridden by Juan Soler Bulto in the 1964 Grenoble trial.